Aerospace museum
Address: Flygstaden byggnad 81 , 82670 Söderhamn
Date: Thursday 15 nov 2018 - Sunday 29 Dec 2019
Show map
Address: Flygstaden byggnad 81 , 82670 Söderhamn

Formerly F15 airforce base
The base operated from 1945 to 1998. Now converted to museum and offices.

Phone: +46(0)270-142 84
Show more
Date

Location

Friday 16 nov 2018
Flygstaden, Söderhamn
Saturday 17 nov 2018
Flygstaden, Söderhamn
Sunday 18 nov 2018
Flygstaden, Söderhamn
Monday 19 nov 2018
Flygstaden, Söderhamn
Tuesday 20 nov 2018
Flygstaden, Söderhamn
Wednesday 21 nov 2018
Flygstaden, Söderhamn
Thursday 22 nov 2018
Flygstaden, Söderhamn
Friday 23 nov 2018
Flygstaden, Söderhamn
Saturday 24 nov 2018
Flygstaden, Söderhamn
Sunday 25 nov 2018
Flygstaden, Söderhamn
Monday 26 nov 2018
Flygstaden, Söderhamn
Tuesday 27 nov 2018
Flygstaden, Söderhamn
Wednesday 28 nov 2018
Flygstaden, Söderhamn
Thursday 29 nov 2018
Flygstaden, Söderhamn
Friday 30 nov 2018
Flygstaden, Söderhamn
Saturday 1 dec 2018
Flygstaden, Söderhamn
Sunday 2 dec 2018
Flygstaden, Söderhamn
Monday 3 dec 2018
Flygstaden, Söderhamn
Tuesday 4 dec 2018
Flygstaden, Söderhamn
Wednesday 5 dec 2018
Flygstaden, Söderhamn
Thursday 6 dec 2018
Flygstaden, Söderhamn
Friday 7 dec 2018
Flygstaden, Söderhamn
Saturday 8 dec 2018
Flygstaden, Söderhamn
Sunday 9 dec 2018
Flygstaden, Söderhamn
Monday 10 dec 2018
Flygstaden, Söderhamn
Tuesday 11 dec 2018
Flygstaden, Söderhamn
Wednesday 12 dec 2018
Flygstaden, Söderhamn
Thursday 13 dec 2018
Flygstaden, Söderhamn
Friday 14 dec 2018
Flygstaden, Söderhamn
Saturday 15 dec 2018
Flygstaden, Söderhamn
Sunday 16 dec 2018
Flygstaden, Söderhamn
Monday 17 dec 2018
Flygstaden, Söderhamn
Tuesday 18 dec 2018
Flygstaden, Söderhamn
Wednesday 19 dec 2018
Flygstaden, Söderhamn
Thursday 20 dec 2018
Flygstaden, Söderhamn
Friday 21 dec 2018
Flygstaden, Söderhamn
Saturday 22 dec 2018
Flygstaden, Söderhamn
Sunday 23 dec 2018
Flygstaden, Söderhamn
Monday 24 dec 2018
Flygstaden, Söderhamn
Tuesday 25 dec 2018
Flygstaden, Söderhamn
Wednesday 26 dec 2018
Flygstaden, Söderhamn
Thursday 27 dec 2018
Flygstaden, Söderhamn
Friday 28 dec 2018
Flygstaden, Söderhamn
Saturday 29 dec 2018
Flygstaden, Söderhamn
Sunday 30 dec 2018
Flygstaden, Söderhamn
Monday 31 dec 2018
Flygstaden, Söderhamn
Tuesday 1 jan 2019
Flygstaden, Söderhamn
Wednesday 2 jan 2019
Flygstaden, Söderhamn
Thursday 3 jan 2019
Flygstaden, Söderhamn
Friday 4 jan 2019
Flygstaden, Söderhamn
Saturday 5 jan 2019
Flygstaden, Söderhamn
Sunday 6 jan 2019
Flygstaden, Söderhamn
Monday 7 jan 2019
Flygstaden, Söderhamn
Tuesday 8 jan 2019
Flygstaden, Söderhamn
Wednesday 9 jan 2019
Flygstaden, Söderhamn
Thursday 10 jan 2019
Flygstaden, Söderhamn
Friday 11 jan 2019
Flygstaden, Söderhamn
Saturday 12 jan 2019
Flygstaden, Söderhamn
Sunday 13 jan 2019
Flygstaden, Söderhamn
Monday 14 jan 2019
Flygstaden, Söderhamn
Tuesday 15 jan 2019
Flygstaden, Söderhamn
Wednesday 16 jan 2019
Flygstaden, Söderhamn
Thursday 17 jan 2019
Flygstaden, Söderhamn
Friday 18 jan 2019
Flygstaden, Söderhamn
Saturday 19 jan 2019
Flygstaden, Söderhamn
Sunday 20 jan 2019
Flygstaden, Söderhamn
Monday 21 jan 2019
Flygstaden, Söderhamn
Tuesday 22 jan 2019
Flygstaden, Söderhamn
Wednesday 23 jan 2019
Flygstaden, Söderhamn
Thursday 24 jan 2019
Flygstaden, Söderhamn
Friday 25 jan 2019
Flygstaden, Söderhamn
Saturday 26 jan 2019
Flygstaden, Söderhamn
Sunday 27 jan 2019
Flygstaden, Söderhamn
Monday 28 jan 2019
Flygstaden, Söderhamn
Tuesday 29 jan 2019
Flygstaden, Söderhamn
Wednesday 30 jan 2019
Flygstaden, Söderhamn
Thursday 31 jan 2019
Flygstaden, Söderhamn
Friday 1 feb 2019
Flygstaden, Söderhamn
Saturday 2 feb 2019
Flygstaden, Söderhamn
Sunday 3 feb 2019
Flygstaden, Söderhamn
Monday 4 feb 2019
Flygstaden, Söderhamn
Tuesday 5 feb 2019
Flygstaden, Söderhamn
Wednesday 6 feb 2019
Flygstaden, Söderhamn
Thursday 7 feb 2019
Flygstaden, Söderhamn
Friday 8 feb 2019
Flygstaden, Söderhamn
Saturday 9 feb 2019
Flygstaden, Söderhamn
Sunday 10 feb 2019
Flygstaden, Söderhamn
Monday 11 feb 2019
Flygstaden, Söderhamn
Tuesday 12 feb 2019
Flygstaden, Söderhamn
Wednesday 13 feb 2019
Flygstaden, Söderhamn
Thursday 14 feb 2019
Flygstaden, Söderhamn
Friday 15 feb 2019
Flygstaden, Söderhamn
Saturday 16 feb 2019
Flygstaden, Söderhamn
Sunday 17 feb 2019
Flygstaden, Söderhamn
Monday 18 feb 2019
Flygstaden, Söderhamn
Tuesday 19 feb 2019
Flygstaden, Söderhamn
Wednesday 20 feb 2019
Flygstaden, Söderhamn
Thursday 21 feb 2019
Flygstaden, Söderhamn
Friday 22 feb 2019
Flygstaden, Söderhamn
Saturday 23 feb 2019
Flygstaden, Söderhamn
Sunday 24 feb 2019
Flygstaden, Söderhamn
Monday 25 feb 2019
Flygstaden, Söderhamn
Tuesday 26 feb 2019
Flygstaden, Söderhamn
Wednesday 27 feb 2019
Flygstaden, Söderhamn
Thursday 28 feb 2019
Flygstaden, Söderhamn
Friday 1 mar 2019
Flygstaden, Söderhamn
Saturday 2 mar 2019
Flygstaden, Söderhamn
Sunday 3 mar 2019
Flygstaden, Söderhamn
Monday 4 mar 2019
Flygstaden, Söderhamn
Tuesday 5 mar 2019
Flygstaden, Söderhamn
Wednesday 6 mar 2019
Flygstaden, Söderhamn
Thursday 7 mar 2019
Flygstaden, Söderhamn
Friday 8 mar 2019
Flygstaden, Söderhamn
Saturday 9 mar 2019
Flygstaden, Söderhamn
Sunday 10 mar 2019
Flygstaden, Söderhamn
Monday 11 mar 2019
Flygstaden, Söderhamn
Tuesday 12 mar 2019
Flygstaden, Söderhamn
Wednesday 13 mar 2019
Flygstaden, Söderhamn
Thursday 14 mar 2019
Flygstaden, Söderhamn
Friday 15 mar 2019
Flygstaden, Söderhamn
Saturday 16 mar 2019
Flygstaden, Söderhamn
Sunday 17 mar 2019
Flygstaden, Söderhamn
Monday 18 mar 2019
Flygstaden, Söderhamn
Tuesday 19 mar 2019
Flygstaden, Söderhamn
Wednesday 20 mar 2019
Flygstaden, Söderhamn
Thursday 21 mar 2019
Flygstaden, Söderhamn
Friday 22 mar 2019
Flygstaden, Söderhamn
Saturday 23 mar 2019
Flygstaden, Söderhamn
Sunday 24 mar 2019
Flygstaden, Söderhamn
Monday 25 mar 2019
Flygstaden, Söderhamn
Tuesday 26 mar 2019
Flygstaden, Söderhamn
Wednesday 27 mar 2019
Flygstaden, Söderhamn
Thursday 28 mar 2019
Flygstaden, Söderhamn
Friday 29 mar 2019
Flygstaden, Söderhamn
Saturday 30 mar 2019
Flygstaden, Söderhamn
Sunday 31 mar 2019
Flygstaden, Söderhamn
Monday 1 apr 2019
Flygstaden, Söderhamn
Tuesday 2 apr 2019
Flygstaden, Söderhamn
Wednesday 3 apr 2019
Flygstaden, Söderhamn
Thursday 4 apr 2019
Flygstaden, Söderhamn
Friday 5 apr 2019
Flygstaden, Söderhamn
Saturday 6 apr 2019
Flygstaden, Söderhamn
Sunday 7 apr 2019
Flygstaden, Söderhamn
Monday 8 apr 2019
Flygstaden, Söderhamn
Tuesday 9 apr 2019
Flygstaden, Söderhamn
Wednesday 10 apr 2019
Flygstaden, Söderhamn
Thursday 11 apr 2019
Flygstaden, Söderhamn
Friday 12 apr 2019
Flygstaden, Söderhamn
Saturday 13 apr 2019
Flygstaden, Söderhamn
Sunday 14 apr 2019
Flygstaden, Söderhamn
Monday 15 apr 2019
Flygstaden, Söderhamn
Tuesday 16 apr 2019
Flygstaden, Söderhamn
Wednesday 17 apr 2019
Flygstaden, Söderhamn
Thursday 18 apr 2019
Flygstaden, Söderhamn
Friday 19 apr 2019
Flygstaden, Söderhamn
Saturday 20 apr 2019
Flygstaden, Söderhamn
Sunday 21 apr 2019
Flygstaden, Söderhamn
Monday 22 apr 2019
Flygstaden, Söderhamn
Tuesday 23 apr 2019
Flygstaden, Söderhamn
Wednesday 24 apr 2019
Flygstaden, Söderhamn
Thursday 25 apr 2019
Flygstaden, Söderhamn
Friday 26 apr 2019
Flygstaden, Söderhamn
Saturday 27 apr 2019
Flygstaden, Söderhamn
Sunday 28 apr 2019
Flygstaden, Söderhamn
Monday 29 apr 2019
Flygstaden, Söderhamn
Tuesday 30 apr 2019
Flygstaden, Söderhamn
Wednesday 1 may 2019
Flygstaden, Söderhamn
Thursday 2 may 2019
Flygstaden, Söderhamn
Friday 3 may 2019
Flygstaden, Söderhamn
Saturday 4 may 2019
Flygstaden, Söderhamn
Sunday 5 may 2019
Flygstaden, Söderhamn
Monday 6 may 2019
Flygstaden, Söderhamn
Tuesday 7 may 2019
Flygstaden, Söderhamn
Wednesday 8 may 2019
Flygstaden, Söderhamn
Thursday 9 may 2019
Flygstaden, Söderhamn
Friday 10 may 2019
Flygstaden, Söderhamn
Saturday 11 may 2019
Flygstaden, Söderhamn
Sunday 12 may 2019
Flygstaden, Söderhamn
Monday 13 may 2019
Flygstaden, Söderhamn
Tuesday 14 may 2019
Flygstaden, Söderhamn
Wednesday 15 may 2019
Flygstaden, Söderhamn
Thursday 16 may 2019
Flygstaden, Söderhamn
Friday 17 may 2019
Flygstaden, Söderhamn
Saturday 18 may 2019
Flygstaden, Söderhamn
Sunday 19 may 2019
Flygstaden, Söderhamn
Monday 20 may 2019
Flygstaden, Söderhamn
Tuesday 21 may 2019
Flygstaden, Söderhamn
Wednesday 22 may 2019
Flygstaden, Söderhamn
Thursday 23 may 2019
Flygstaden, Söderhamn
Friday 24 may 2019
Flygstaden, Söderhamn
Saturday 25 may 2019
Flygstaden, Söderhamn
Sunday 26 may 2019
Flygstaden, Söderhamn
Monday 27 may 2019
Flygstaden, Söderhamn
Tuesday 28 may 2019
Flygstaden, Söderhamn
Wednesday 29 may 2019
Flygstaden, Söderhamn
Thursday 30 may 2019
Flygstaden, Söderhamn
Friday 31 may 2019
Flygstaden, Söderhamn
Saturday 1 jun 2019
Flygstaden, Söderhamn
Sunday 2 jun 2019
Flygstaden, Söderhamn
Monday 3 jun 2019
Flygstaden, Söderhamn
Tuesday 4 jun 2019
Flygstaden, Söderhamn
Wednesday 5 jun 2019
Flygstaden, Söderhamn
Thursday 6 jun 2019
Flygstaden, Söderhamn
Friday 7 jun 2019
Flygstaden, Söderhamn
Saturday 8 jun 2019
Flygstaden, Söderhamn
Sunday 9 jun 2019
Flygstaden, Söderhamn
Monday 10 jun 2019
Flygstaden, Söderhamn
Tuesday 11 jun 2019
Flygstaden, Söderhamn
Wednesday 12 jun 2019
Flygstaden, Söderhamn
Thursday 13 jun 2019
Flygstaden, Söderhamn
Friday 14 jun 2019
Flygstaden, Söderhamn
Saturday 15 jun 2019
Flygstaden, Söderhamn
Sunday 16 jun 2019
Flygstaden, Söderhamn
Monday 17 jun 2019
Flygstaden, Söderhamn
Tuesday 18 jun 2019
Flygstaden, Söderhamn
Wednesday 19 jun 2019
Flygstaden, Söderhamn
Thursday 20 jun 2019
Flygstaden, Söderhamn
Friday 21 jun 2019
Flygstaden, Söderhamn
Saturday 22 jun 2019
Flygstaden, Söderhamn
Sunday 23 jun 2019
Flygstaden, Söderhamn
Monday 24 jun 2019
Flygstaden, Söderhamn
Tuesday 25 jun 2019
Flygstaden, Söderhamn
Wednesday 26 jun 2019
Flygstaden, Söderhamn
Thursday 27 jun 2019
Flygstaden, Söderhamn
Friday 28 jun 2019
Flygstaden, Söderhamn
Saturday 29 jun 2019
Flygstaden, Söderhamn
Sunday 30 jun 2019
Flygstaden, Söderhamn
Monday 1 jul 2019
Flygstaden, Söderhamn
Tuesday 2 jul 2019
Flygstaden, Söderhamn
Wednesday 3 jul 2019
Flygstaden, Söderhamn
Thursday 4 jul 2019
Flygstaden, Söderhamn
Friday 5 jul 2019
Flygstaden, Söderhamn
Saturday 6 jul 2019
Flygstaden, Söderhamn
Sunday 7 jul 2019
Flygstaden, Söderhamn
Monday 8 jul 2019
Flygstaden, Söderhamn
Tuesday 9 jul 2019
Flygstaden, Söderhamn
Wednesday 10 jul 2019
Flygstaden, Söderhamn
Thursday 11 jul 2019
Flygstaden, Söderhamn
Friday 12 jul 2019
Flygstaden, Söderhamn
Saturday 13 jul 2019
Flygstaden, Söderhamn
Sunday 14 jul 2019
Flygstaden, Söderhamn
Monday 15 jul 2019
Flygstaden, Söderhamn
Tuesday 16 jul 2019
Flygstaden, Söderhamn
Wednesday 17 jul 2019
Flygstaden, Söderhamn
Thursday 18 jul 2019
Flygstaden, Söderhamn
Friday 19 jul 2019
Flygstaden, Söderhamn
Saturday 20 jul 2019
Flygstaden, Söderhamn
Sunday 21 jul 2019
Flygstaden, Söderhamn
Monday 22 jul 2019
Flygstaden, Söderhamn
Tuesday 23 jul 2019
Flygstaden, Söderhamn
Wednesday 24 jul 2019
Flygstaden, Söderhamn
Thursday 25 jul 2019
Flygstaden, Söderhamn
Friday 26 jul 2019
Flygstaden, Söderhamn
Saturday 27 jul 2019
Flygstaden, Söderhamn
Sunday 28 jul 2019
Flygstaden, Söderhamn
Monday 29 jul 2019
Flygstaden, Söderhamn
Tuesday 30 jul 2019
Flygstaden, Söderhamn
Wednesday 31 jul 2019
Flygstaden, Söderhamn
Thursday 1 aug 2019
Flygstaden, Söderhamn
Friday 2 aug 2019
Flygstaden, Söderhamn
Saturday 3 aug 2019
Flygstaden, Söderhamn
Sunday 4 aug 2019
Flygstaden, Söderhamn
Monday 5 aug 2019
Flygstaden, Söderhamn
Tuesday 6 aug 2019
Flygstaden, Söderhamn
Wednesday 7 aug 2019
Flygstaden, Söderhamn
Thursday 8 aug 2019
Flygstaden, Söderhamn
Friday 9 aug 2019
Flygstaden, Söderhamn
Saturday 10 aug 2019
Flygstaden, Söderhamn
Sunday 11 aug 2019
Flygstaden, Söderhamn
Monday 12 aug 2019
Flygstaden, Söderhamn
Tuesday 13 aug 2019
Flygstaden, Söderhamn
Wednesday 14 aug 2019
Flygstaden, Söderhamn
Thursday 15 aug 2019
Flygstaden, Söderhamn
Friday 16 aug 2019
Flygstaden, Söderhamn
Saturday 17 aug 2019
Flygstaden, Söderhamn
Sunday 18 aug 2019
Flygstaden, Söderhamn
Monday 19 aug 2019
Flygstaden, Söderhamn
Tuesday 20 aug 2019
Flygstaden, Söderhamn
Wednesday 21 aug 2019
Flygstaden, Söderhamn
Thursday 22 aug 2019
Flygstaden, Söderhamn
Friday 23 aug 2019
Flygstaden, Söderhamn
Saturday 24 aug 2019
Flygstaden, Söderhamn
Sunday 25 aug 2019
Flygstaden, Söderhamn
Monday 26 aug 2019
Flygstaden, Söderhamn
Tuesday 27 aug 2019
Flygstaden, Söderhamn
Wednesday 28 aug 2019
Flygstaden, Söderhamn
Thursday 29 aug 2019
Flygstaden, Söderhamn
Friday 30 aug 2019
Flygstaden, Söderhamn
Saturday 31 aug 2019
Flygstaden, Söderhamn
Sunday 1 sep 2019
Flygstaden, Söderhamn
Monday 2 sep 2019
Flygstaden, Söderhamn
Tuesday 3 sep 2019
Flygstaden, Söderhamn
Wednesday 4 sep 2019
Flygstaden, Söderhamn
Thursday 5 sep 2019
Flygstaden, Söderhamn
Friday 6 sep 2019
Flygstaden, Söderhamn
Saturday 7 sep 2019
Flygstaden, Söderhamn
Sunday 8 sep 2019
Flygstaden, Söderhamn
Monday 9 sep 2019
Flygstaden, Söderhamn
Tuesday 10 sep 2019
Flygstaden, Söderhamn
Wednesday 11 sep 2019
Flygstaden, Söderhamn
About this activity
Phone number (booking)

E-mail (Organizer)

Facilities

Links
Hotel
Distance: 4 km
First Hotel Statt is located in central Söderhamn, and dates from 1880. Some of the rooms have of view of the square outside City Hall. Our conference centre can accommodate 400 people, with air conditioning and the availability of arranged activities for conference participants.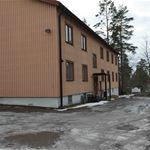 Hostel
Distance: 357 meters
Welcome to Söderhamn and Funemässen. Funemässen is located at Flygstaden, a former Air force base called F15. In our relaxed atmosphere your stay will be nice and comfortable. Our lunch restaurant, a favorite to many locals, is open every day.
Bed & Breakfast
Distance: 4.2 km
Welcome to a cozy stay right by the ocean! At the coast of Hälsingland, you will find our pleasant and beautiful red log house from the last century.